rskibbe.Ini – Parsing, reading & saving INI files in .NET – but easy!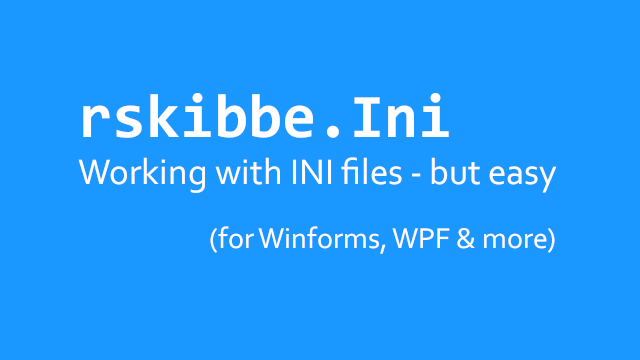 What is rskibbe.Ini?
A simple package for work regarding the INI format: Parsing from/to string and creating and saving ini files – but easy!
Quick example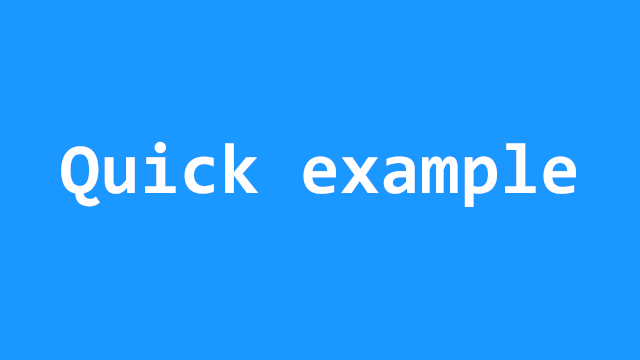 Here's a quick example without talking to much, go into the specific sections of this article to get more details.
Step 1 – Install the package
Open the NuGet Package Manager and execute the following commands (or install it by GUI):
Install-Package rskibbe.Ini
Step 2 – Creating an INI instance
Next, you can create a simple INI by providing some information as shown below. Keep in mind, that "INI" is roughly / only a format which I personally don't directly associate with a "file". For me, it's primarily a format which displays a "parent" with a set of child "sections".
You could for example parse a string from memory or even from a webservice (whoever does this.. but "stay closed for modification and open for extension" is the thing, right?). The sections can have multiple entries, which are basically key & value pairs.
// parsing from string
var ini = rskibbe.Ini.Models.Ini.FromString("[FtpSettings]user=someuser\r\npassword=mypw", "\r\n");

// manual step by step creation
var ini = rskibbe.Ini.Models.Ini
    // using the "Factory Property"
    .New
    // create the first section and..
    .AddSection("NetworkSettings", section =>
    {
        // use an anonymous action with Section argument to register entries
        section
            // register the first entry
            .AddEntry("host", "127.0.0.1")
            // ...
            .AddEntry("user", "networkuser");
    })
    // being able to chain and keeping a nice fluent api
    .AddSection("FtpSettings", section =>
    {
        section
            .AddEntry("user", "ftpuser")
            .AddEntry("password", "ftppw");
    });
Step 3 – Transform from/to an INI file
You can for example transform the above from/into an INI file and save it to disc with the following code:
Transforming from Ini instance
// loading from file
var iniFile = await IniFile.LoadAsync(".\\settings.ini");

// creating an instance
var iniFile = ini.ToFile(".\\settings.ini");
// now save that file
await iniFile.SaveAsync();
Directly creating an IniFile instance
var iniFile = IniFile
    .New
    .AddSection("NetworkSettings", section =>
    {
        // use an anonymous action with Section argument to register entries
        section
        // register the first entry
            .AddEntry("host", "127.0.0.1")
            // ...
            .AddEntry("user", "networkuser");
    })
    .AddSection("FtpSettings", section =>
    {
        section
            .AddEntry("user", "ftpuser")
            .AddEntry("password", "ftppw");
    });
Step 4 – Getting values from the INI File
// step by step
var ftpSettingsSection = ini["FtpSettings"];
var ftpUser = ftpSettingsSection["user"];
var ftpPassword = ftpSettingsSection["password"];

// in one line
var ftpPassword = ini["FtpSettings"]["user"];